Delman Data Lab
Leverage your data team efficiency and improve all your business decisions.
A product to solve your data problems
Simplify your data management process according to your needs seamlessly through automation.
The solution that drives results
See the impacts Delman Data Lab delivers.
30%
Reduced Costs
Lower total cost of operations
10%
Revenue Growth*
Gain valuable insights to market product faster
90%
Times Saved
Minimize repetitive manual tasks
How Delman Data Lab process your data
Integrate and unify your data in a compact ecosystem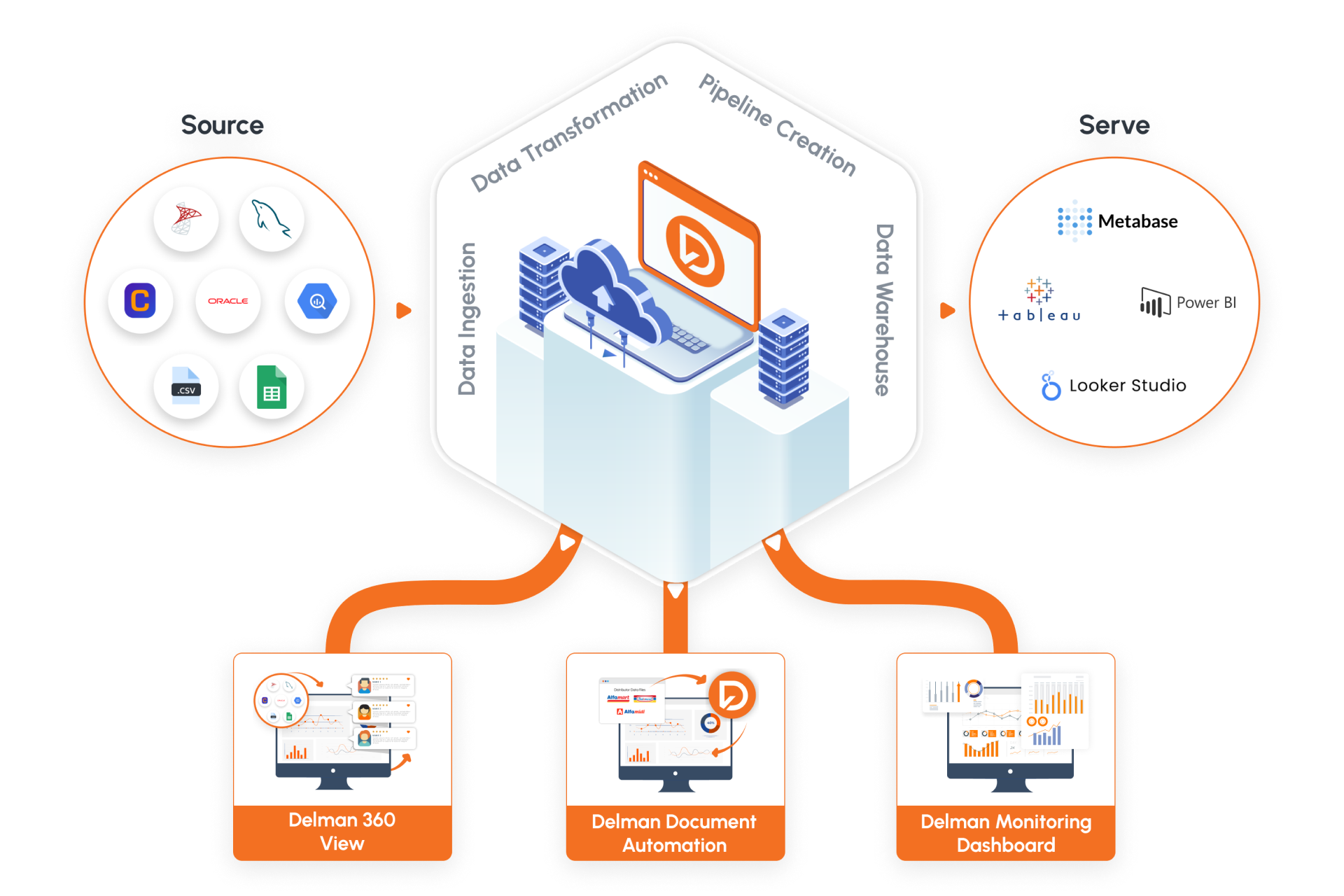 Simple and adaptable data management system designed for your data teams
Holistic & unified
Comprehensive tool to fulfill the IT team's needs and requirements.
Flexible & adjustable
Adaptable built-in transformations that are compatible with both beginners and expert users.
Quick deployment
Fast deployment on cloud, hybrid, or on-premise within days.
Delman Data Lab
Manage your data problems for better decision-making
Efficient data expenses with fewer data teams.
Faster ready-to-use, accessible data.
Convenient transformations for both technical and business users.
Excellent local support.
Try it out today.
Question about our product, pricing, implementation, or anything else — Let's have a chat today! No credit card needed, no software todownload.
Learn how our solution works for you